Stationery
Our stationary products include UW-Parkside letterhead, UW-P business cards, UW-P envelopes in all sizes, note cards, paper supplies for your office printers and copiers and more.

The letterhead, business card and envelope orders will allow you to customize your order and proof what the final product will look like before you submit your order. Use our variable data order forms to print your department information and your recipients' addresses on the envelopes and letterhead along with the salutation and body copy of the letter. This is done at the same time and for the same cost as having us print just the logo so we encourage you to take advantage of this service.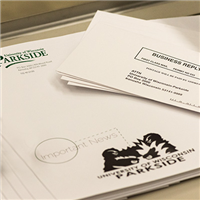 Customized Office and Event Envelopes with your department information plus the option to print your addresses for no extra cost.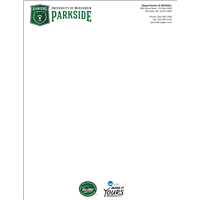 Official UW-P letterhead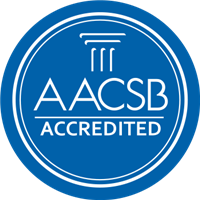 Official UW-P letterhead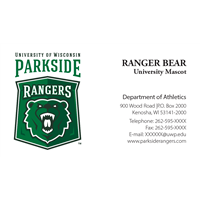 Business cards with the new athletics logo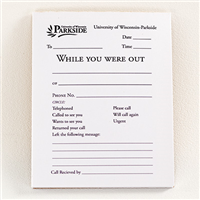 Message pads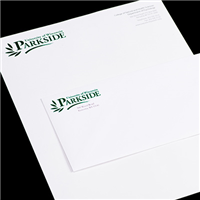 Official UW-P letterhead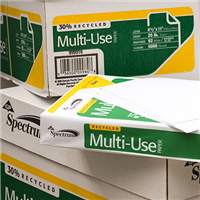 Office Paper by the ream or box